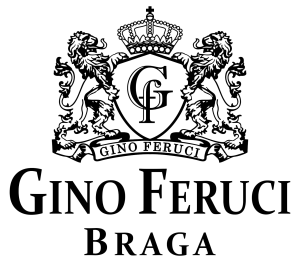 Gino Feruci Braga Bandung
Gino Feruci Braga is a modern 4 stars Bandung Hotel perfect for business or leisure. Situated at the heart of Braga, one of Bandung's most famous major locations, you can always expect a pleasant Bandung Hotel experience whenever you are staying in our Hotel
Accomodation
Rooms & suite
Gino Feruci Braga features a collection of 131 guest rooms divided into 4 different room types, with each one of them smartly designed with modern sensibilities and comfort for your pleasant Bandung stay. No matter why and with whom you are visiting Bandung, there is always a room for you're here in Gino Feruci Braga.
Warm Hospitality for Everyone
Facilities
MEETING ROOMS AND FACILITIES
BUSINESS MEETINGS
Gino Feruci Braga is always willing and ready to become your first preferred Hotel choice whenever you are looking to hold a business meeting or gathering in Bandung. Enjoy attractive rates and packages available for our meeting rooms and ballrooms for you to enjoy.
Read More
D'RISOTTO RESTAURANT, CHIANTI LOUNGE & BAR, CAFE
Dining
Dining is always a lovely moment to enjoy in Gino Feruci Braga, with our selection of restaurant, lounge, bar, and café to enjoy. Whether it is for your daily breakfast, lunch, and dinner, or just a casual hang out with your closest people, there is always something to enjoy here in our Hotel.
Read More
MARZANIE SPA, FITNESS CENTER & SWIMMING POOL
Wellness
Rejuvenate your body and rediscover your energy with a variety of wellness facilities available in our Hotel from spa to fitness center and a refreshing outdoor swimming pool. Whether to begin an energizing morning or to heal a wary soul after a busy day, our wellness facilities is well equipped for you to enjoy.
Read More
PALAZZI AND SUBLIME PARTY VENUE
EVENT VENUES
Whether it is for a casual gathering with family or friends, a birthday party, or even an intimate wedding ceremony, the selection of event venues available in Gino Feruci Braga will be sure to make your Bandung events even more memorable.
Read More
Testimonials
What They Say
As said, there is nothing good in this property except for the location.

Cigarette buds stained in most area in the room (a non-smoking room), unfriendly & unhelpful... read more staff except for the housekeeping, took 3 days for them to rectify the hot water problem in the bathroom, unused space on their rooftop, cannot find where the gym is located even though that there is a sign, sheets and linen are in a bad condition, have to ask for toiletries.

Wi-Fi is good, but that's it. nothing more to compliment.

Tromeo_78


4/15/2020

The hotel is located in Braga Street, excellent area in the heart of Bandung. The hotel is just a walking distance from tons of restaurants, cafes, and bars. It serves... read more good breakfast, has nice staffs, and adequate services. The downside is that this hotel looks worn-out, it feels old and some of its furnitures are already tainted or even cracked. Overall it is a good hotel.

wirawanwinarto


3/15/2020

What an excellent hotel, all the staff are very friendly. Seems like the hotel have renovated their rooms. Very clean room & nice facilities. The price is very affordable. The... read more food is good. The public area is very neat and clean. More

Davidiiiiiiiii


1/30/2020

We stay at this hotel due to the location and it is only a short visit to Bandung. Hotel management needs to pay more attention to room cleanliness and maintenance.... read more It says 4 Star Hotel and The building is no too old, but our room does not reflect it. The breakfast not bad, I can say average. Many coffee shops and restaurants near to the hotel since it's located at Braga's Street. Room price is moderate.

Andysose


1/08/2020

Clean and tidy room. Good breakfast, we had aglio olio and grilled chicken and it tasted amazing. The location is also near the station and culinary spot. Overall we had... read more a nice experience staying here.

64vanian


1/02/2020

Do not ever stay here, the service is really bad. Our little request can not be fulfilled. The food is bad, doesn't have any taste. Dirty room, have low quality... read more of soap/shampoo. It is my first time here and i will never come back here again.

slputriii


12/31/2019

Several issues need urgent maintenance from this hotel, for me 4 star hotel seems overrated. For the room, the floor carpet looks worn out, the air conditioner leaking all night... read more and noisy, the toilet less clean, and other things, like the elevator buttons broken, run out of breakfast and also the space for the restaurant.
The management need benchmarking with the peers/other 4 star hotel, how they manage or maintenance operational of the hotel. Before further improvements are made, this hotel not recommended at all, or just be last resort. More

AlitcadWahyudi


12/23/2019

I stayed at room 803 on Nov 6, 2019. From outside this hotel looking good, the location also good, you can easily grab some food around and having a walk.... read more But when I entered the room, 1st impression was this no good. Small room and I can smell the smoke of cigar. I sniff onto the pillow and yes.....there the smell came from and I asked to change it immediately. Secondly.....the toiletries not complete. I cant find the bath foam. Thirdly.......this is the worst...... The internet didn't work. I can get the network but very poor, unstable and at the end it can't connected at all. The internet at Starbuck close by even much better. The fourth......the water was dirty, brownish then I cant imagine whether I can get clean when having a shower or not. Fifth.....I think the management should change all the towel. It looks awful. Not look clean or even white anymore.
Frankly, I might not recommend myself to stay here anymore.

deddy p


11/10/2019

So I only got as far as the room for a few minutes before seeing a note in the room that the water system was under maintenance. There was no... read more warning at all before this. Neither was their a warning that the swimming pool would be closed for the duration of the trip. Anyway, having seen the note I immediately went to check the shower and sink. There was very little water pressure and the water was a rancid brown colour (see picture) that cannot be healthy for people the bathe in, or use to wash their hands. Pretty disgraceful really. Remember this is supposedly a 4* hotel! I approached the staff in the lobby wishing to complain and to seek a refund and all they can tell me is that there is nothing they can do at the hotel and referred me to their central office (not really much use for a foreigner). When asked about the water all the staff were not particularly informative and in fact didn't really see what the big issue is. It is a bit worrying that all their tripadvisor awards are from 2014 & 2015... I don't think they have made any upgrades since this date and they have become lazy due to their great location! Not what you expect from a 4* hotel. Oh and the WiFi did not reach the room that I was given in the first place.

I will be seeking a refund and fully expect to gain one after this farce of a hotel!

duncandouglas89


11/09/2019
OUR FEATURED PROMOTIONS
Discover exciting promotions and special offers available in Gino Feruci Braga that will sure to make your stay with us more enjoyable.
Make sure to always check back periodically for new and exciting promotions for you to enjoy!
View More