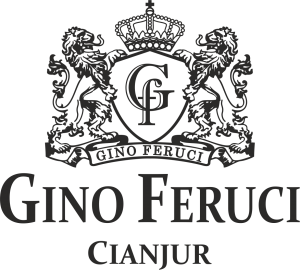 GINO FERUCI CIANJUR
The latest from Gino Feruci Hotels brand, Gino Feruci Cianjur stands ready to become your number one preferred Hotel staying experience in Cianjur. No more in Cianjur you need to look for the best Hotel to stay; with a combination of strategic location and quality facilities, all of your modern Hotel requirements in Cianjur is ours to serve.
ACCOMMODATION
GUEST ROOMS
Gino Feruci Cianjur features a collection of 91 guest rooms divided into 4 different room types, each smartly designed for a pleasant stay no matter which room type you choose. Whether alone or with company, you can always count on for a great stay here in Gino Feruci Cianjur
Warm Hospitality for Everyone
FACILITIES
MEETING ROOMS AND BALLROOMS
BUSINESS MEETINGS
Gino Feruci Cianjur is features a collections of 5 meeting rooms and modern ballroom, all expertly designed to provide a preferred meeting experience and services in Cianjur. Attractive rates, modern facilities, and proffesional support staff all combine to give you the best value meeting offers that you can experience and enjoy while you are in the city of Cianjur
Read More
THE RESTAURANT
Dining
Available to serve breakfast, lunch and dinner as well as becoming a venue to celebrate social events like birthdays or simple gatherings. The Restaurant of Gino Feruci Cianjur always ready to deliver a fantastic dining experience for everyone. Enjoy local dish and international dish crafted by our Chef only for you pleasure.
Read More
Swimming Pool and Fitness Center
WELLNESS
Refresh yourself in our outdoor swimming pool, fit to be enjoyed for a relaxing swim both alone or with company. Also keep your body healthy and stamina ready with the fitness center, available for everyone to enjoy. Whenever you are in the mood for a relaxing or sporting time, Gino Feruci Hotel Kebonjati got you covered!
Read More
Testimonials
What They Say
Have a great stay in the hotel as it's near the station and have a good value for it's price.
Spacious room and clean bathroom equipped with hairdryer is a... read more plus.

Buffet breakfast is great but need a fresher and more appetizing salad

aannissa


3/13/2020

The food was good, maybe more food will be great, and also more topping for the bread. the room was clean except for the carpet found some hair like it... read more was not vacuum before but overall it was great. Would come back again for sure. More

690shayk


3/06/2020

Very pleasant experience, ada beberapa hl yg mesti diperbaiki but its ok, selalu kenyenangkan menginap disini, good service, good food, and good attitude by the staff, thank you gino feruci... read more kebonjati, can't wait to visit again More

618fauzanh


2/27/2020

Spacious room, good facilities, nice breakfast, strategic location, friendly staffs. Overall, good value and will definitely come back to this hotel and recommend this hotel for friends who will visit... read more Bandung. More

Okky_oki


2/08/2020

Overall good, the room was comfy, food was good but not many variation.
the room wifi was poor. the staff very helpful n nice, i was late checkin at... read more the night, the process was quick.
looking to stay in here in the future.

hannysmy


2/02/2020

Its my first visit here to Gino Feruci kebon jati, the hotel is Clean, the staff is friendly. I choose this hotel since ive visit gino feruci braga last december.... read more Both of the hotel was clean and good. The service was excellent. The food is good. I would love to stay here next time

Davidiiiiiiiii


1/30/2020

Great hotel, and worth price. The room is clean, and big. The food is delicious, especially bubur ayam, and baso tahu..
The employee is friendly, and eager to serve, especially... read more ms. Sri from front office..
Such a good experience, and beyond expectation..

insaintx


1/14/2020

This is our first time staying at Gino Feruci Kebon Jati, Bandung. We booked through Online Travel Agent, the reason why we chose this hotel because the hotel is located... read more nearby train station. As we arrived, we upgraded the room because there was promotion with our Bank Card. The room is spacious, but the breakfast is just average. The hotel needs to pay more attention on the food variaty. Overwall it was a nice stay! Thank you. More

Justdebss


1/05/2020

This is super disappointing. The hotel is very old, dusty, not managed properly. The room was smelly, no amnesties. The only good was the staffs were friendly and helpful. The... read more carpet looked like never been vacuumed for a long time. My feet felt dirty. None of my family were able to sleep. But the location is near bandung station which what i was looking for.

snowkeii


1/01/2020
OUR FEATURED PROMOTIONS
Discover exciting promotions and special offers available in Gino Feruci Cianjur that will sure to make your stay with us more enjoyable.
Make sure to always check back periodically for new and exciting promotions for you to enjoy!
View More